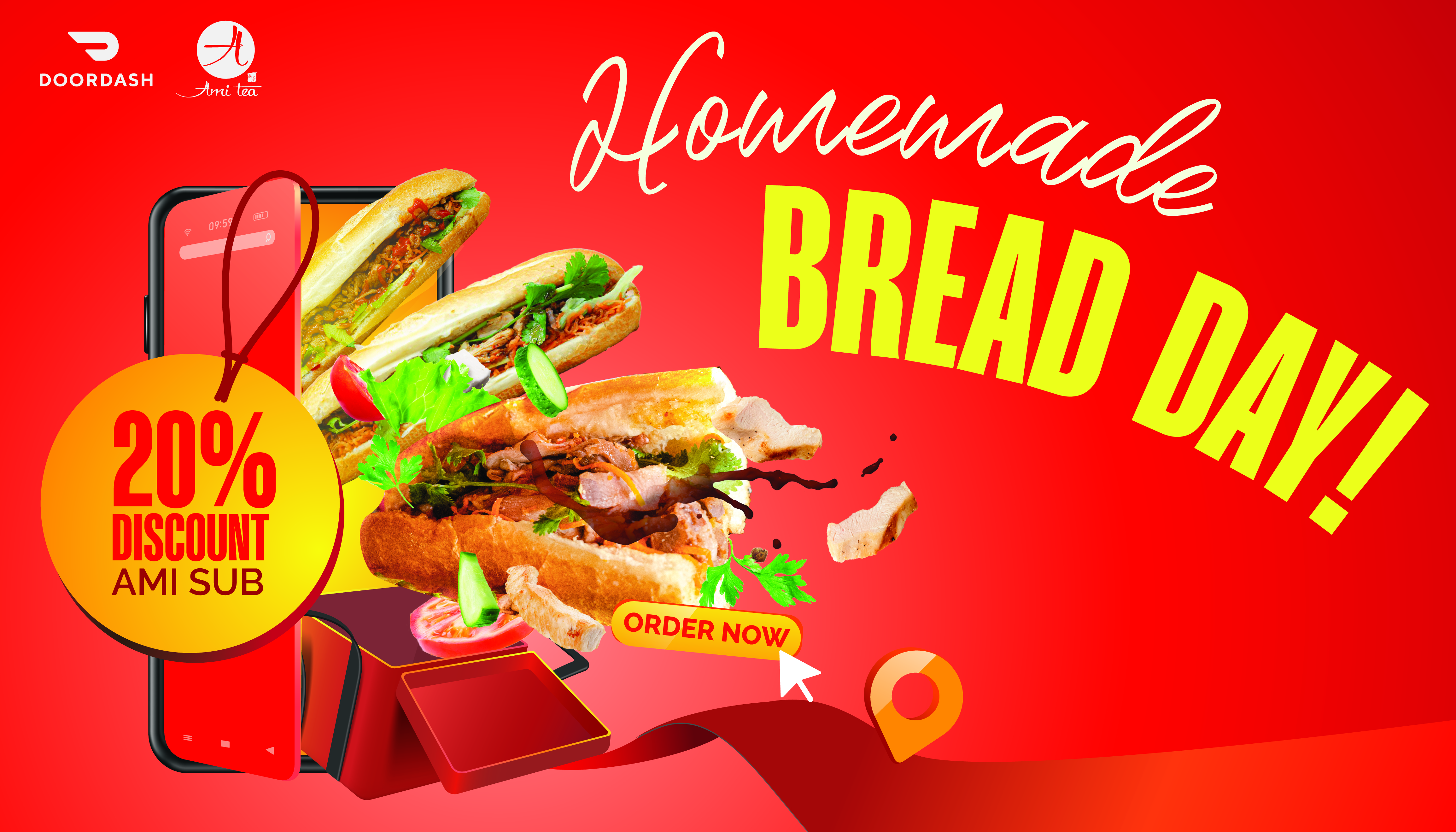 It's Home Made Bread day today, a day to appreciate all freshly baked bread! So before it goes stale, let's express our love for the thin, flaky crust and soft Banh Mi with a 20% discount on DoorDash!
From 17.11 – 30.11, when purchasing a total of $20 or more, all DoorDash customers will receive a 20% discount for Ami Subs!
You know what goes best with Banh Mi? Tea! Go to DoorDash now and order the perfect snack time with friends and family!
Order on DoorDash: https://www.doordash.com/store/ami-tea-&-sub-calgary-653123/
——————————————
–
:
Ami Tea & Sub Inglewood (Flagship): 1357 9 Ave SE, Calgary, AB
Ami Tea & Sub Chinatown: 128 2nd Ave SE, Calgary, AB
#amitea #november #doordash #discount #yyc #calgary #canada #yyclife #yyclocal #calgarylife #yycbusiness #calgaryalberta #supportlocal #inglewoodcalgary