Premium Taiwanese Bubble Tea
Freshly brewed premium tea leaves and top-of-the-line ingredients, with more than 100+ variety to appease your seasonal cravings.
Authentic Vietnamese Street Food
Quintessentially Vietnamese bánh mì to take you back to bustling streets of Saigon and Hanoi in the 'Nam. Vegetarian options available.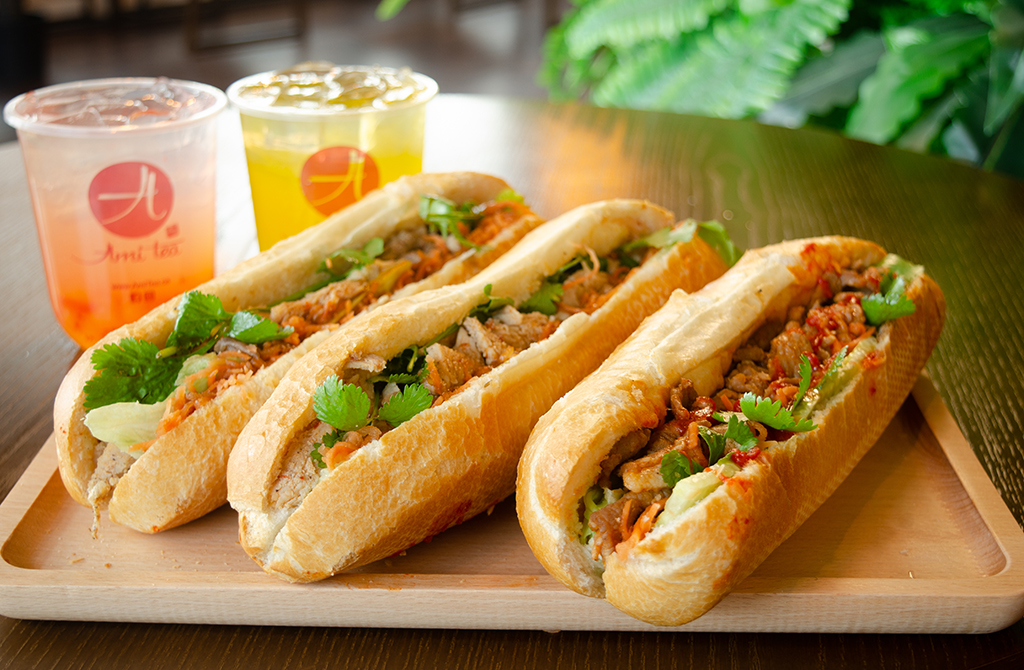 Tailored To The Conversation
Cherishing bold flavors and intimate friendships, one sip at a time. Follow our Instagram at @amiteacanada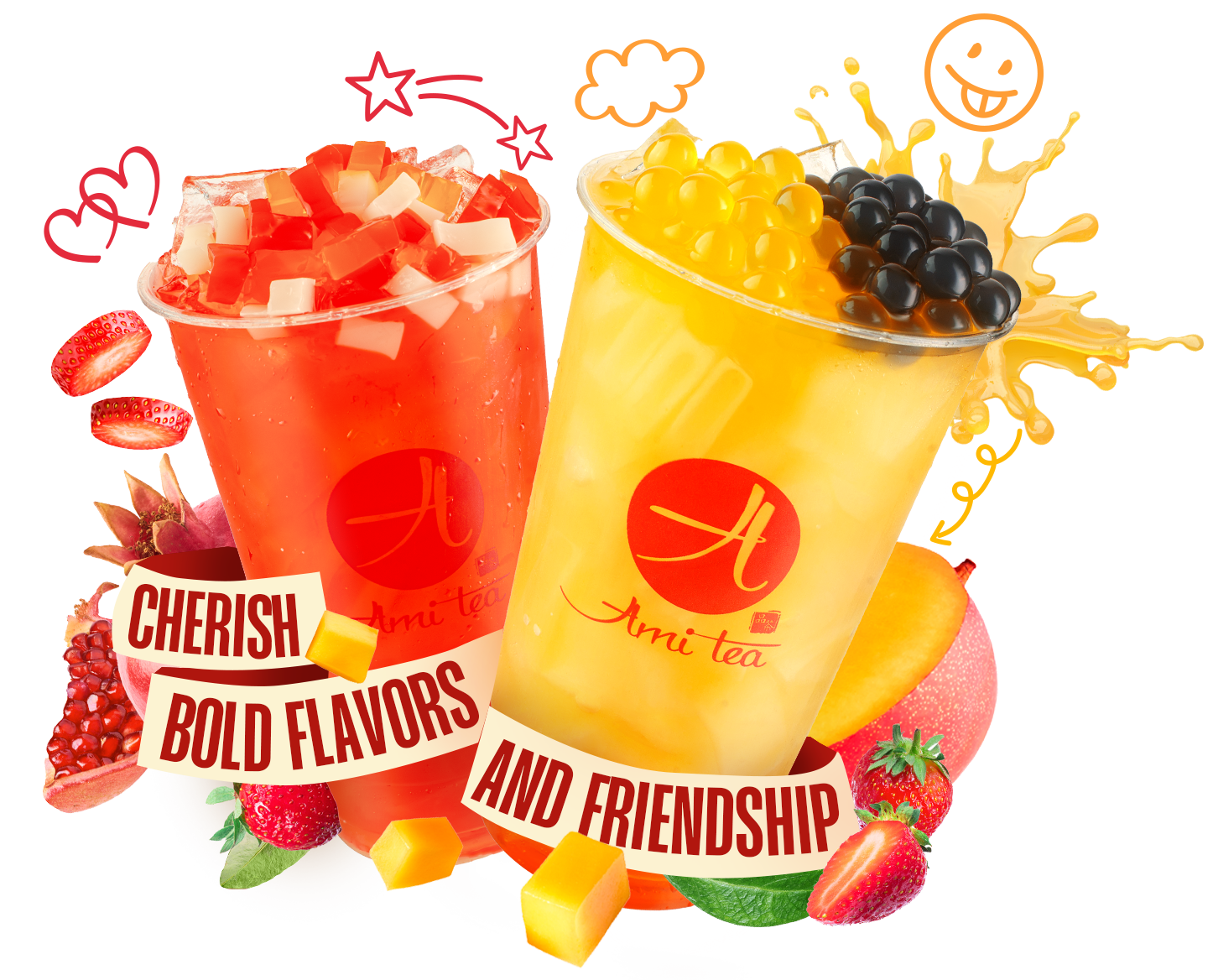 ABOUT AMI TEA & SUB
Cherishing Bold Flavors and Intimate Friendships
Dedicated to the conversation
Ami Tea & Sub is your one-stop shop for authentic Vietnamese street food and Taiwanese boba milk tea. We dedicate our hearts to blending bold flavors and intimate friendships together, one cup of tea at a time.
Can't wait to see you!
Visit your nearest Ami Tea & Sub today
The fun is just a step away!

You simply can't go wrong with choosing your first or 100th cup of bubble tea. From traditional Taiwanese black milk tea with chewy tapioca pearls to bergamot-scented maple oolong green fruity, let Ami Tea show you something new.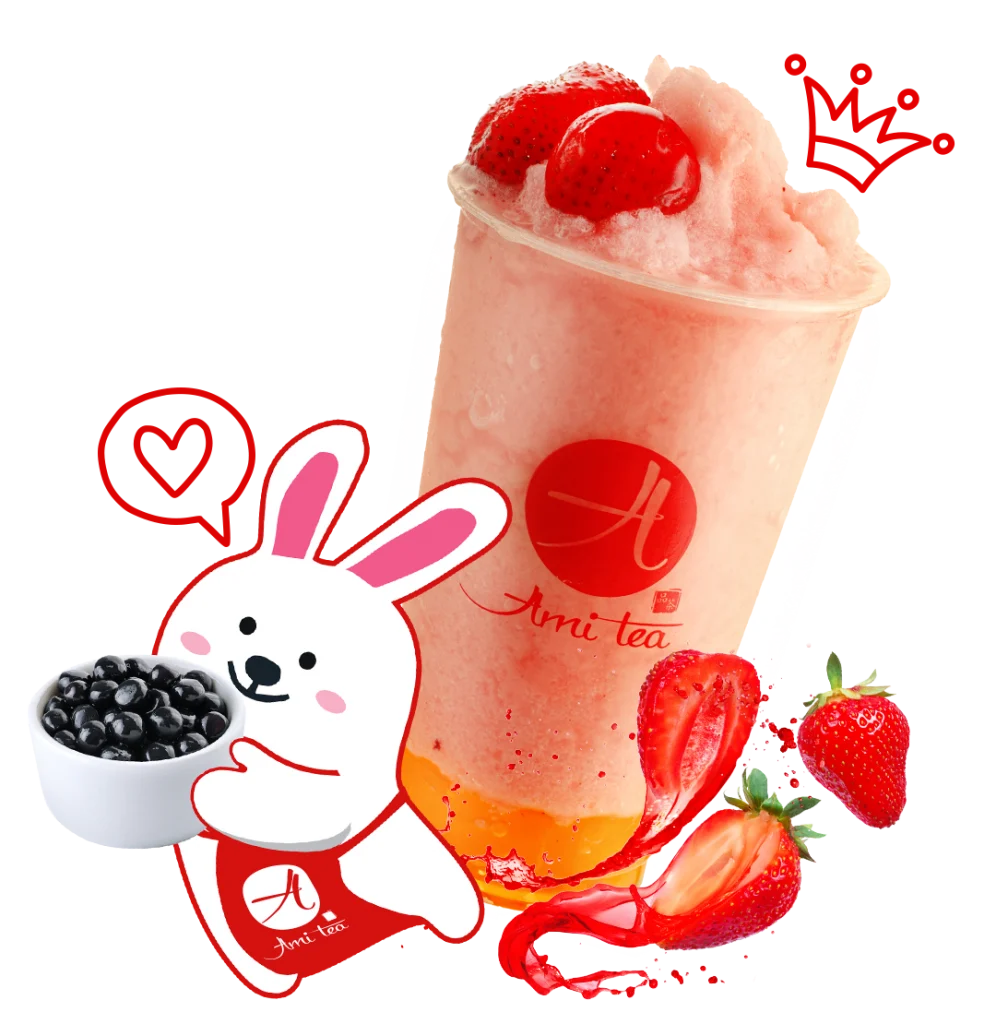 What's been happening
Promotion & News
Keep an 👀 out for our latest deals and events
Build your own drink
Six (proven) steps for your perfect Ami Tea
We seek to empower small F&B business owners to define their future with affordable and professional franchising opportunities with Ami Tea & Sub. Apply today!
Series line-up
Popular products
Ami Signatures

Ami Fruity Drink

Ami Fresh Smoothies

Ami Fruity Tea
Vietnamese street food
Experience the authentic taste of Vietnam
Feel the earthy tinge of coriander leaf concealed amidst the fiery mix of marinated Vietnamese satay beef, or the savory taste of glazed Korean BBQ pork, only at Ami Tea & Sub.
Frequently asked questions about Ami Tea & Sub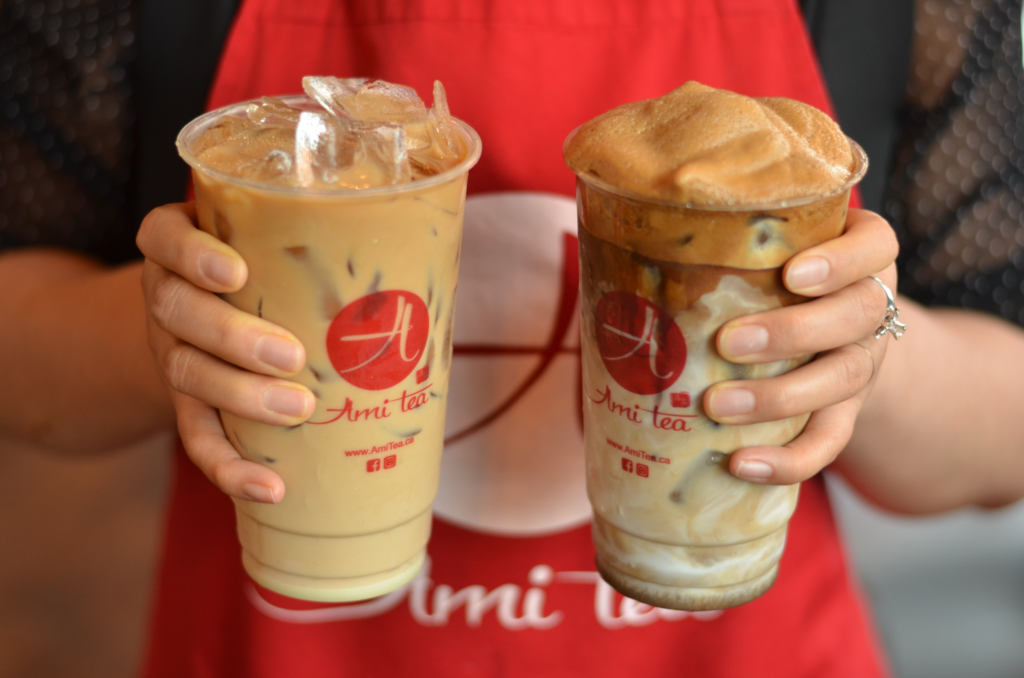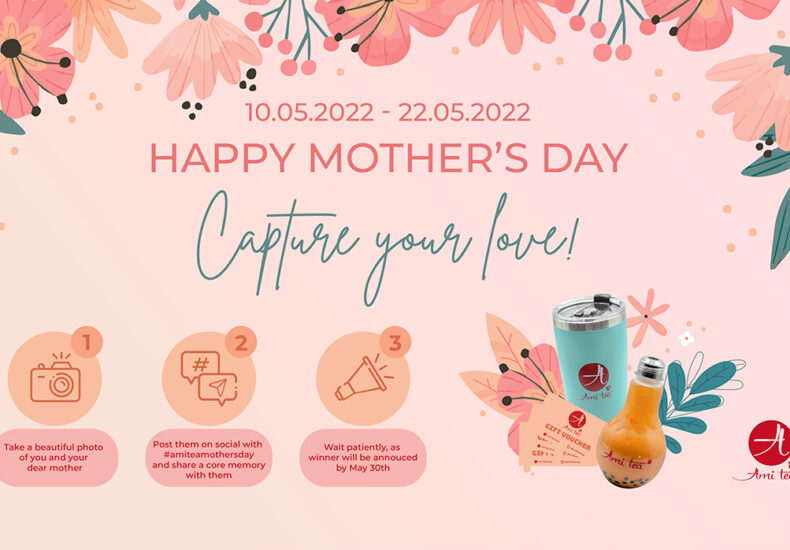 Blog
Mother's Day
Mother's Day have just passed, but the love for our dear mothers shall not fade! Mother's Day …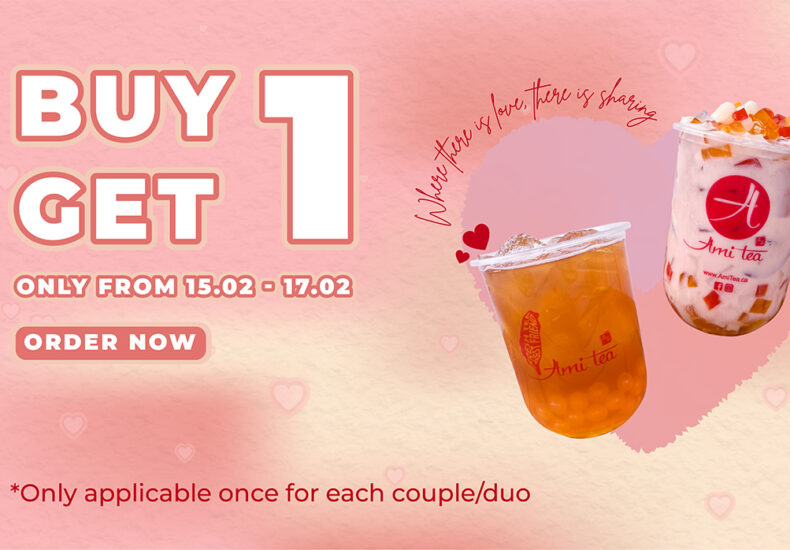 Blog
Valentine's Day
WHERE THERE IS LOVE, THERE IS SHARING Valentine's Day is a festive day to celebrate love, friendship, …
Blog
Ami Slushes
Mini series - Meet our drinks series After months of crazy cold weather, nothing beats warmth and …