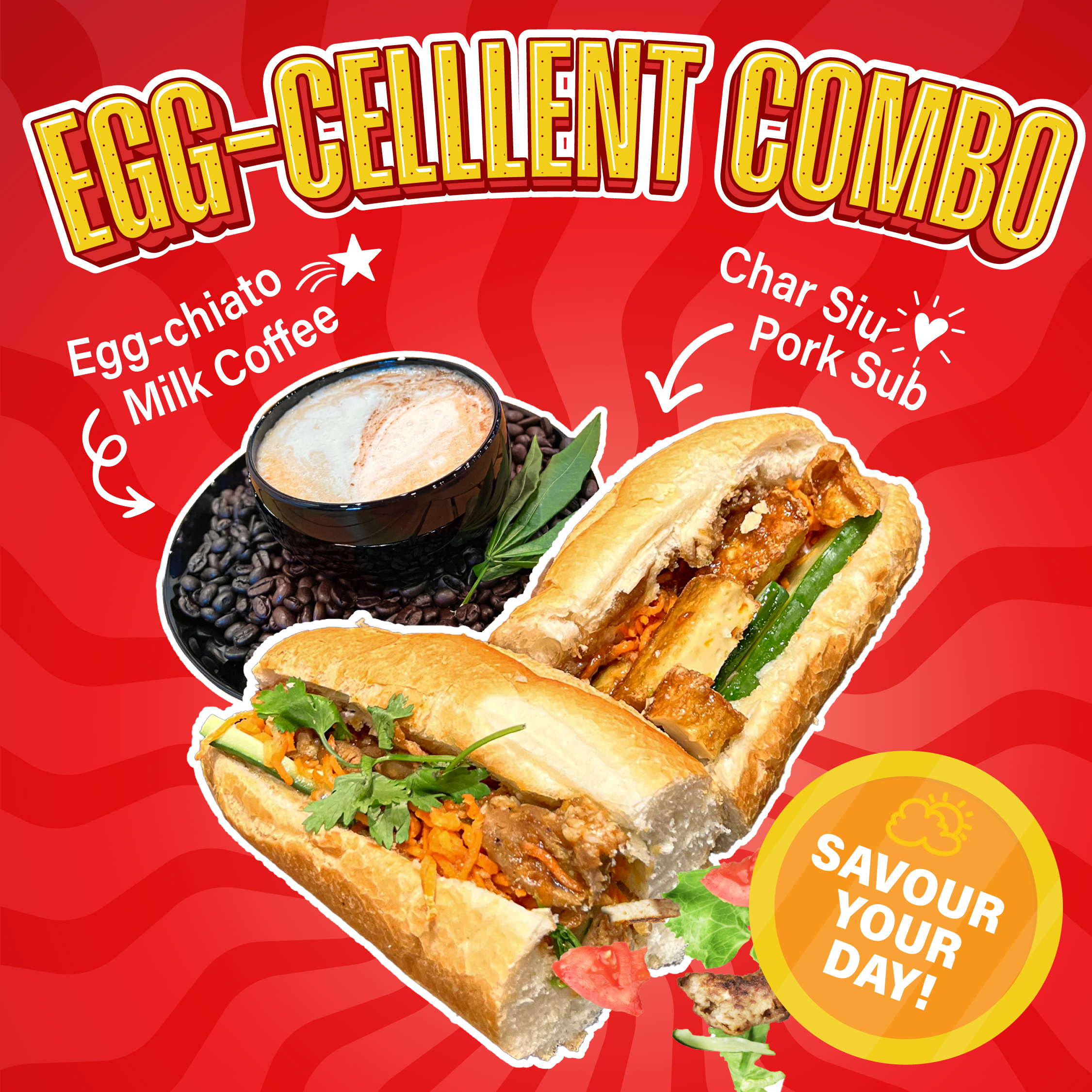 Egg – chiato Coffee & Vietnamese BBQ Pork Sub? A combo that is hard to "beat"!
Featuring from the Hot Drink Collection, our exquisite Egg-chiato Milk Coffee takes centre-stage this month, with egg yolk beaten in sweetened condensed milk for an airy, creamy, meringue-like foam
This eggy goodness is then slowly poured on coffee, then pair with our savory and crunchy Vietnamese BBQ Sub, for an truly egg-cellent unbeatable combo to get you through the drowsy days!
Grab it now at Ami Tea Inglewood and Chinatown! Tag your lunch buddy to plan your next Ami Tea & Sub visit
——————————————-
–
:
Ami Tea & Sub Inglewood (Flagship): 1357 9 Ave SE, Calgary, AB
Ami Tea & Sub Chinatown: 128 2nd Ave SE, Calgary, AB
#amitea #november #fall #yyc #calgary #canada #yyclife #yyclocal #calgarylife #yycbusiness #calgaryalberta #supportlocal #inglewoodcalgary