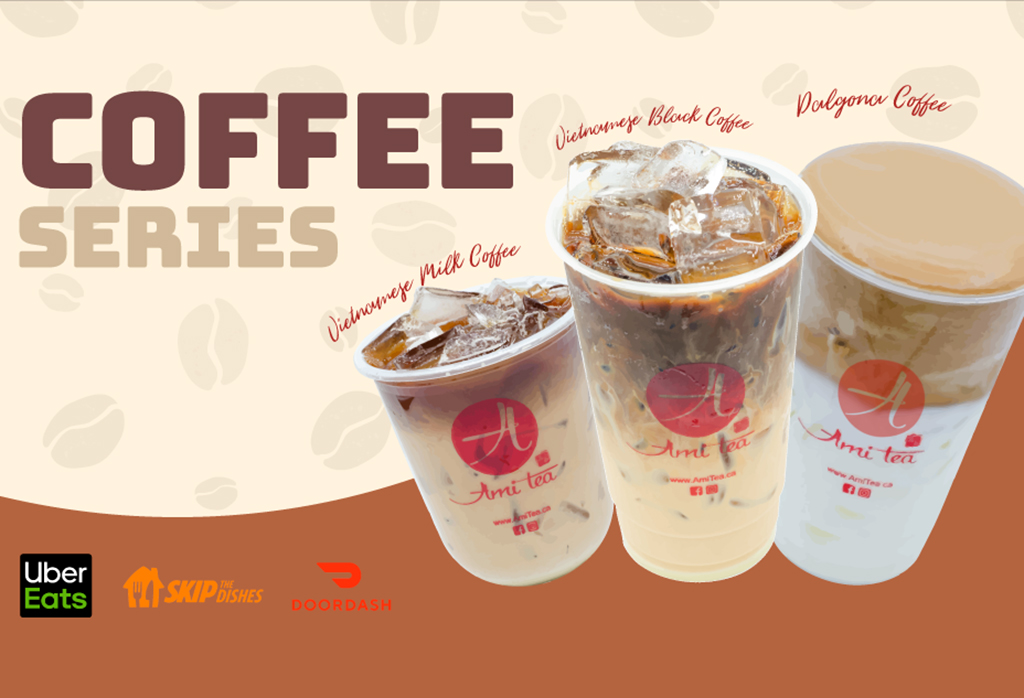 Mini series – Meet our drinks series
Did you know that 2 billion cups of coffee are consumed daily? How many have you contributed today?
The numbers are there, but we can't seem to wrap our head around why we love this beany drink so much. It is the energizing caffeine, the mesmerizing flavors, or the large variety?
Though every flavors in the beans counts, we think it boils down to bitterness and sweetness.
Mixing and matching different flavors and ingredients alone creates a brand new experience every time you order! So it has never been about the caffeine, but the experience AND the caffeine.
With the qualified ingredients, and a lot of creativity, we strive to preserve and expand upon the iconic taste, but also the unique experience that the Vietnamese coffee has to offer, with many options to choose from to inspire your day.