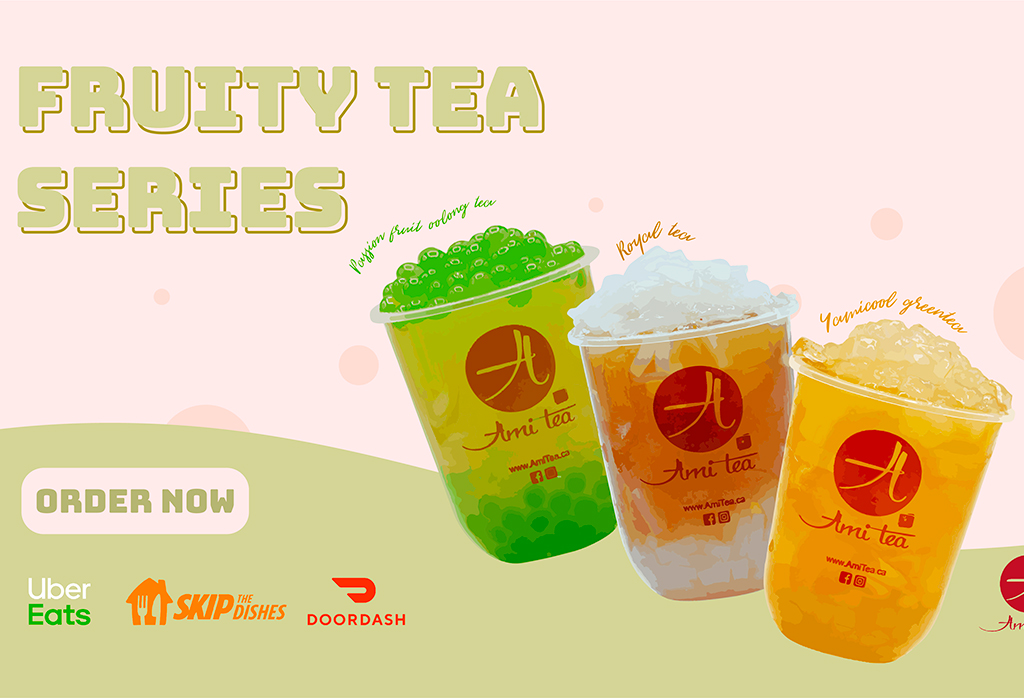 Mini series – Meet our drinks series
Take a glance out the window for signs of springs. The sky was almost blue, the trees were almost budding, the sun was almost bright, and the warmth is just right.
Oh and the best things about spring? You can enjoy both cold and hot drinks!
With both cold and hot options, our Fruity Tea is here to tap into your inner creativiTEA and positiviTEA for a fruitful start of spring.
Royal Tea: Taste the sovereignTEA (last pun we swear) of our signature drink, a combination of the bold and brisk flavors of black tea and the sweet and tardy lychee flavor with a faint smell of rose in every sip.
Passion Fruit Oolong Tea: Another staple in our Fruity Tea, merging the refreshing tropical flavor of tangy sweet and sour of Passion Fruit, with the fragrant floral, fruity taste of Oolong tea, definitely not to be missed by the fruity fanatics.
Yamicool Green Tea: A fun and playful mixture of Yakult, yoghurt and green tea to create a healthy yet flavorful fruity tea that is truly quintessential. Topped off with the juicy Kiwi Boba, you'll want to order again and again.
Like seasons, people change. How about ordering a drink you have never tried before? You may love it!