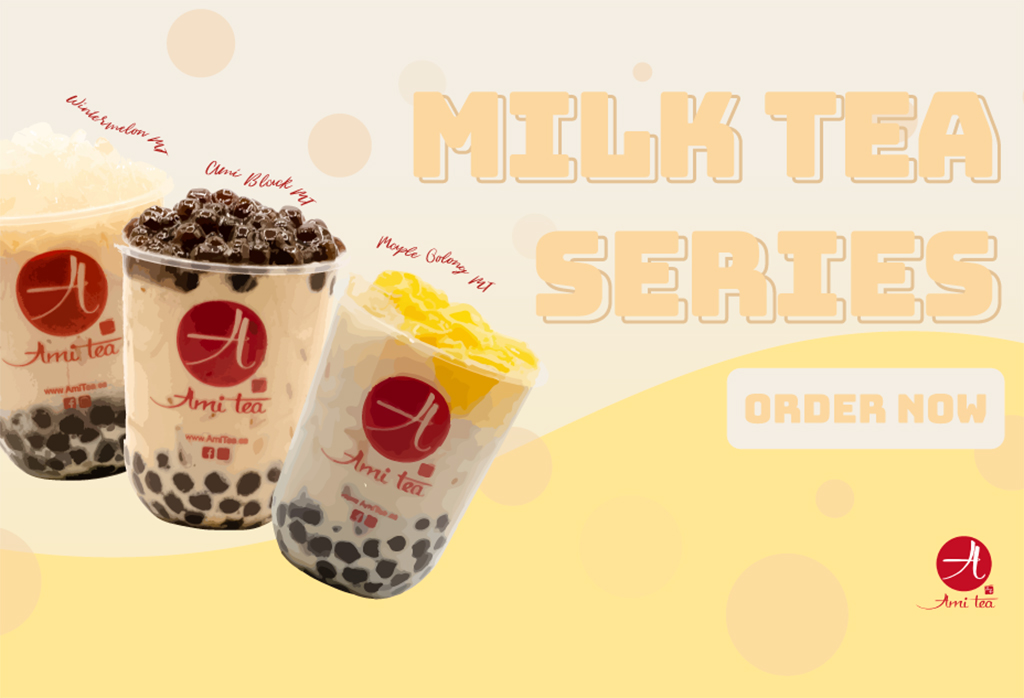 Mini series – Meet our drinks series
Bubble tea first arrived at Vietnam in the early 2000s, before becoming extremely popular arounds 2010s, when more than 100 Taiwanese Milk Tea brands brings about excellent quality and variety that took the world by storm.
It doesn't matter whether milk or tea comes first, it is the fact that we all fell in love with the first sip of that sweet sweet milk tea combination that is truly out of this world. The pearls, or boba is simple, yet so chewy and addictive.
Believe us! We're all heads over heels, and our mission from the start is set: to capture our passionate love for Milk Tea. To ensure the most authentic Taiwanese Milk Tea experience, we have collaborated with highly-credible Taiwanese partners to ensure the finest quality ingredients, while adding unique touches from our own culture.
We also have milk alternatives, and sugar options for our health-conscious Ami Fams. No reasons not to order now!