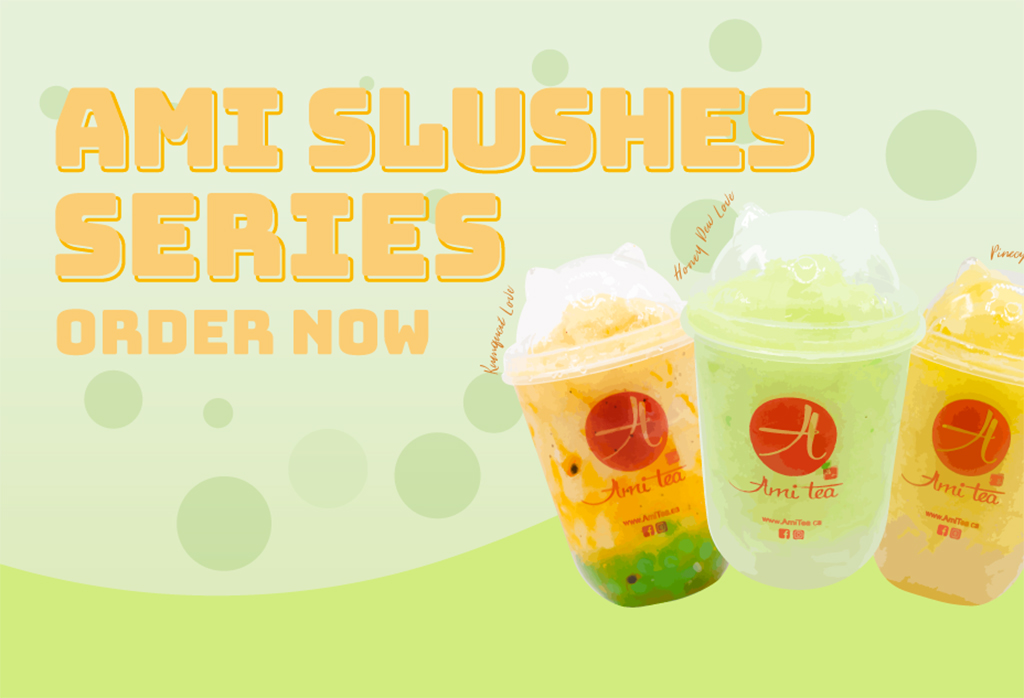 Mini series – Meet our drinks series
After months of crazy cold weather, nothing beats warmth and coziness of a sunny day.
But it's especially frustrating for outdoor activities, don't you think? One moment you'll be enjoying your usual morning hike, and the next thing you know, you're sweating and depressed.
Worries no more! Our Ami Slushes is here to help you beat the summer heat!
Ami Slushes is the perfect blend of finely crushed ice and and premium Taiwanese fruit extracts to create a thick, cold and refreshing beverage that excite your taste buds and quench all your thirst. The average Ami slushes enjoyer also get to relish the addition of our flavorful popping boba and jelly, all mushed together for a chilling experience.
Want some recommendations? Follow us as we continue exploring this wonderous drink series.