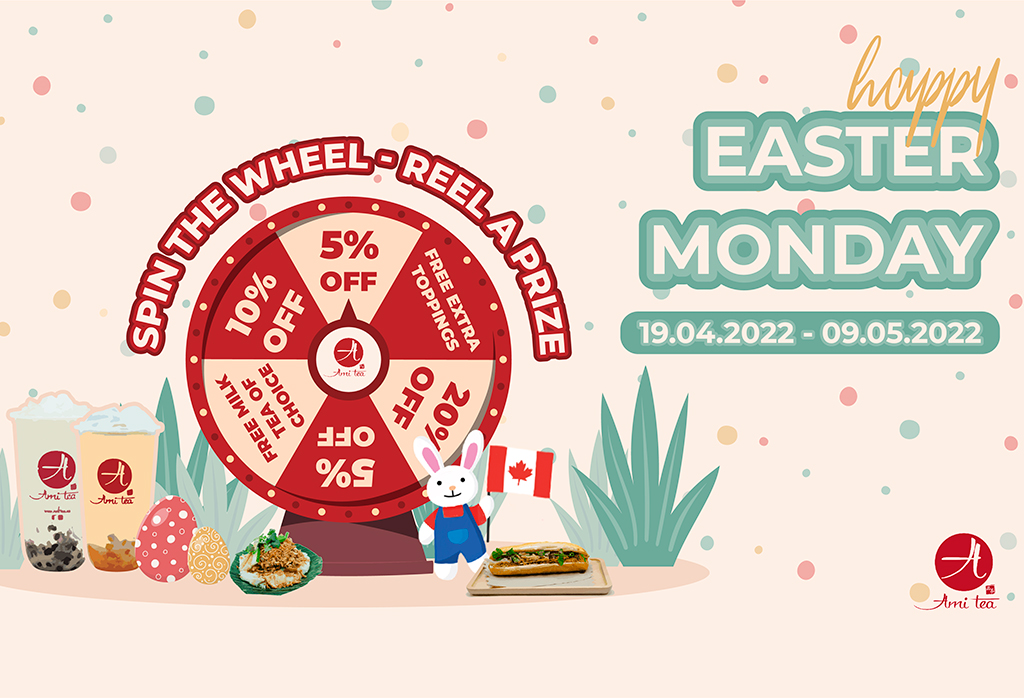 EASTER MONDAY x INTERNATIONAL BBT DAY – IN-STORE EVENT
It's finally Easter Monday! The Sun is shinning, and the weather is warm, signifying the perfect day for joyous outdoor activities with your family and friend!
AND while the kids go for egg hunting, yall grown-ups can come to our stores to hunt for some extravaganza deals.
From 19.4 to 9.5, join us as we celebrate Easter Monday and International Bubble Tea Day with an exciting in-store activities for our dear Ami Fams. For every order larger than $15, you will receive a chance to spin our wheel of fortune, bestowed to us by the Great Ami Bunny!
What sort of prize are waiting for you and your loved ones? Come and test your luck at our Inglewood and Chinatown location first thing tomorrow!