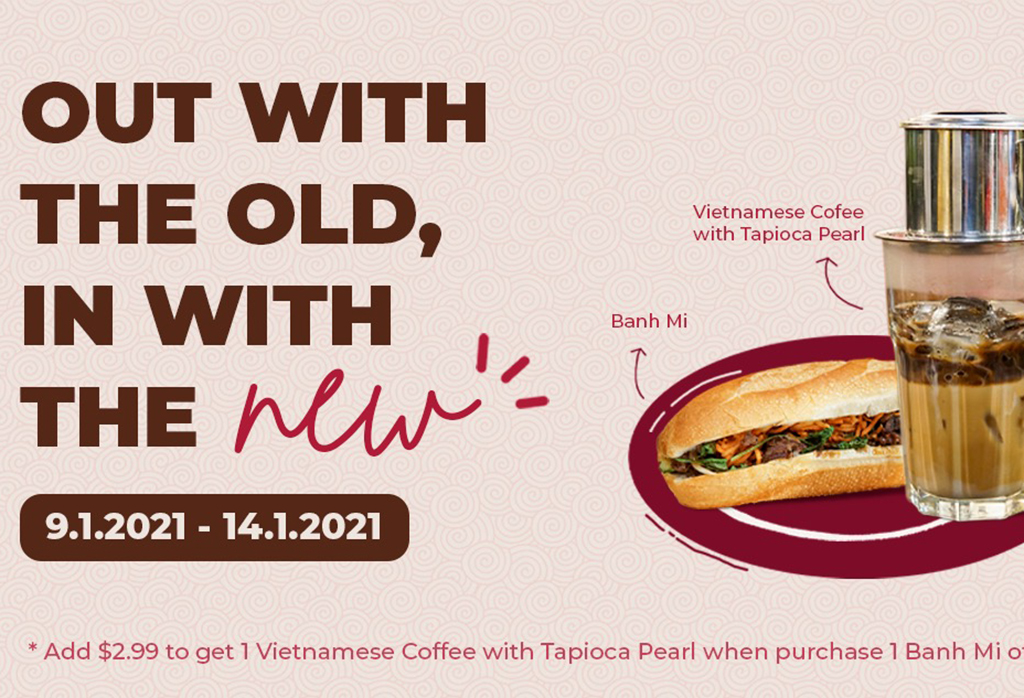 OUT WITH THE OLD, IN WITH THE NEW
️
New Year is the perfect time to reflect upon our past while looking forward to the opportunities that await us.
Looking back at our journey for the past 3 years, Amitea is pleased to announce that our reopening on January 10th will bring about exciting changes!
And what better way to kick-start an exhilarating new year than our brand new Boba Coffee Combo. The combination of banh mi and coffee, topped with the delicate touch of our chewy Tapioca Pearl will surely get you ready for the upcoming challenges and opportunities.