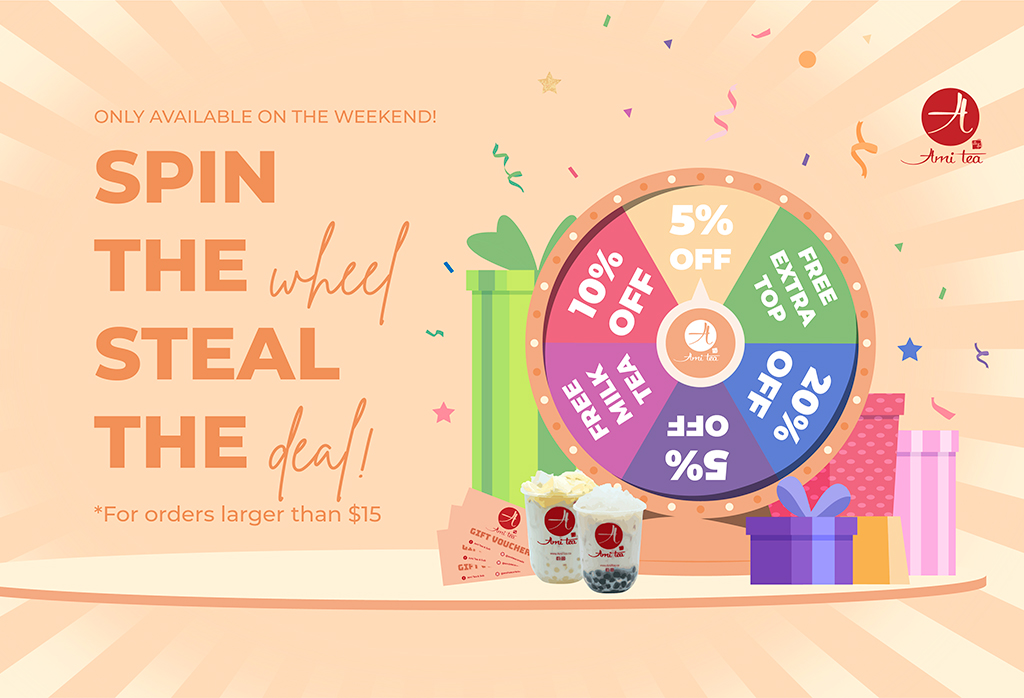 SPIN THE WHEEL – STEAL THE DEAL! – WEEKLY EVENT LAUNCH
The Easter Monday event has recently ended on high note, and we have received a lot of positive feedback from the community, especially toward our colorful and exciting wheel of fortune!
Therefore, we are excited to announce that the wheel of fortune will now be available every weekend! Under the great blessing of the Ami Bunny, all customers whose order is larger than $15 will have a chance to spin the wheel and receive exciting deals for your future orders.
Our wheel of fortune is yet another excellent reason for spending your weekday at Ami Tea and Sub! Remember to ask your friends and family out first thing tomorrow!
And once again, thank you so much for participating in our events! We hope to continue delivering more engaging events for you all in the future!